Located at Phu Tuc Hamlet, Hoa Phu Commune, Hoa Vang District, Da Nang City, Nui Than Tai tourist destination is known as the home of the largest bronze statue of Mr. Than Tai in Vietnam with many spiritual meanings.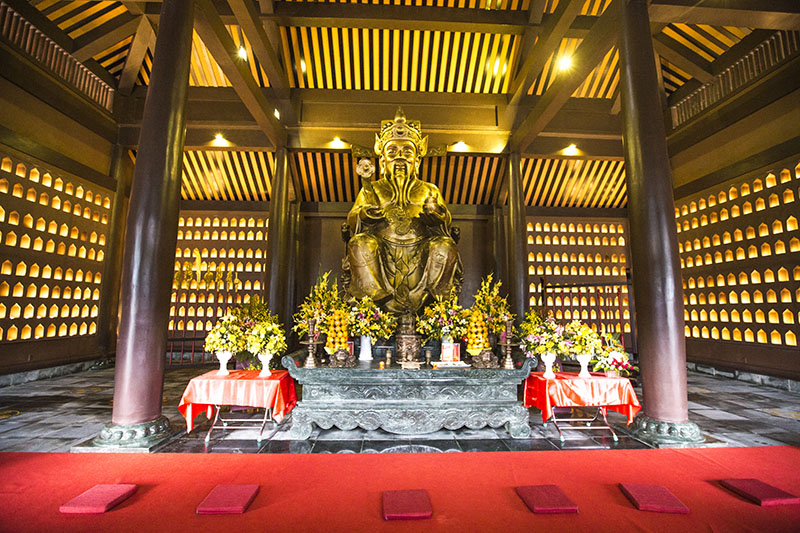 Than Tai Statue (Than Tai Temple) started being cast on 16 June 2017 and completed on 18 September 2017 by the hands of more than 20 artisans at the copper casting village of Lam Town, Y Yen, Nam Dinh. Over 3 consecutive months of meticulously crafting and completing each stage of the work, Than Tai Statue with solemn appearance was completed with a height of 5.2 m x 2.8 m; thickness of the pedestal is 18-20 mm, body is 12-15 mm, upper is 11-13 mm. This is considered the largest Than Tai Statue in Vietnam and a holy place visited by many visitors from all over the world to pray for good luck and fortune.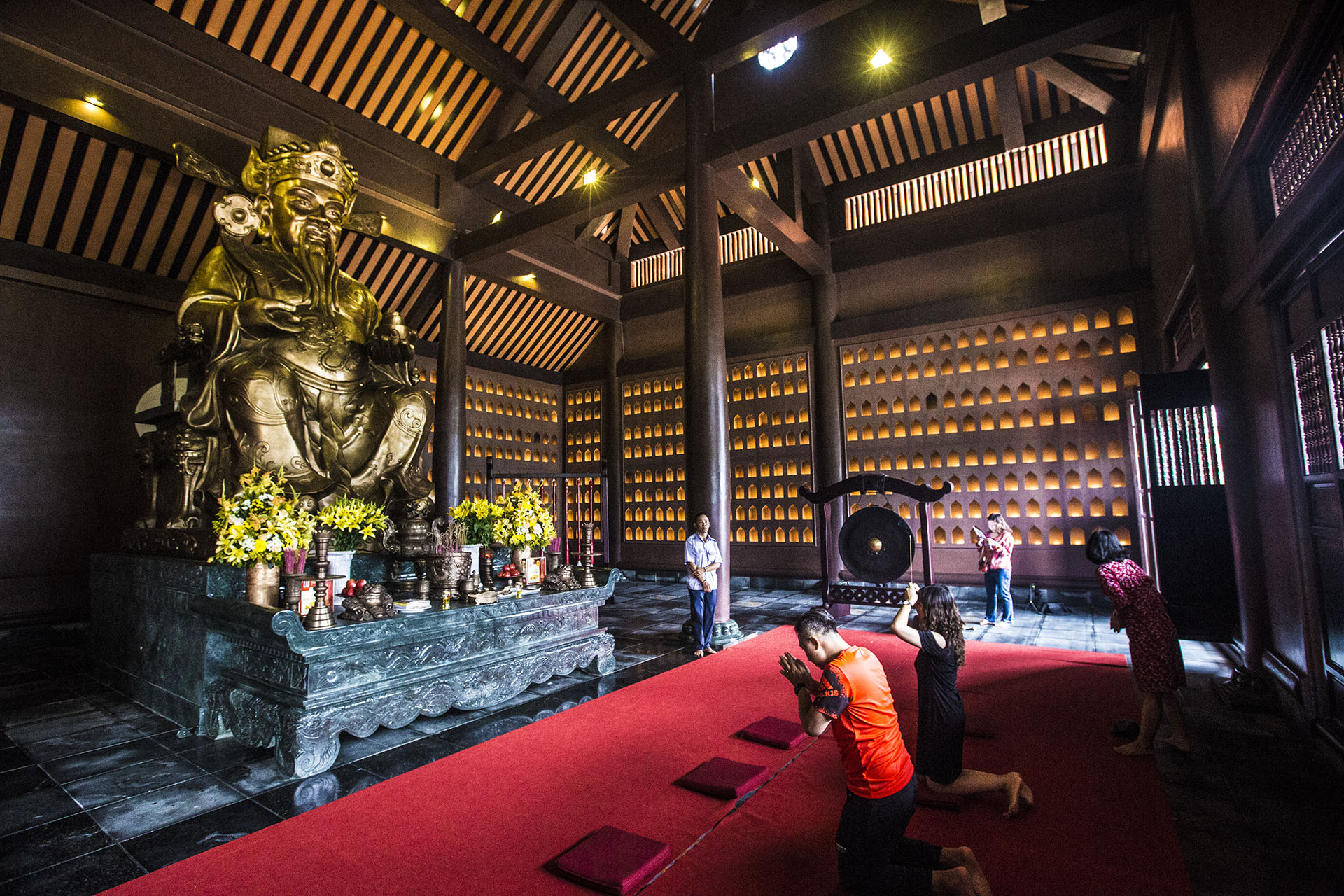 Bronze Than Tai Statue is placed in the middle of Than Tai Temple solemnly, located in a prime location - the gathering place of the main air circuit at Ba Na Nui Chua Nature Reserve. Than Tai Statue is the divine emitting position of the endless air flow from the divine mountain air source with deliberate and benevolent appearance; "He" sat on a high pedestal with a view to the vast space, encompassing the solid and majestic Nui Than Tai in the sky and land.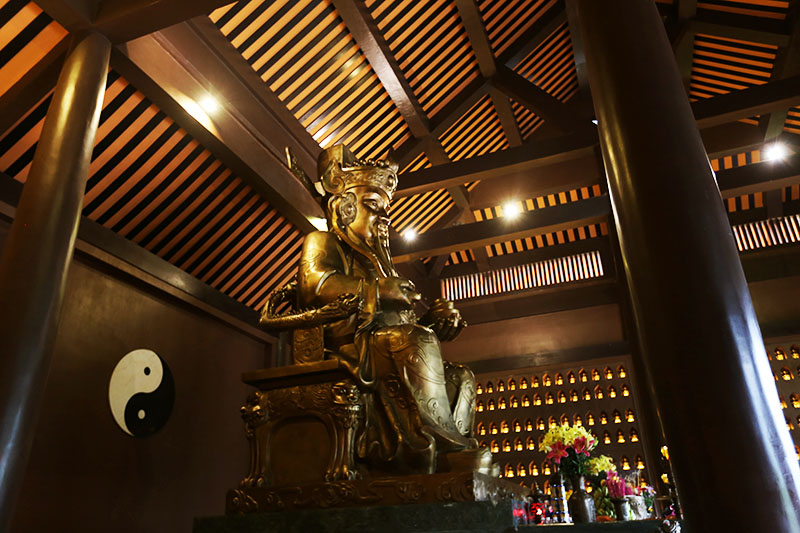 In addition to the large Than Tai Statue placed in the central position, there are also more than 800 small Than Tai Statues around. According to fengshui, number 8 is the number that brings fortune, so Than Tai Temple was created 800 statues so that visitors can come here to enjoy good fortune of heaven and earth 100 times.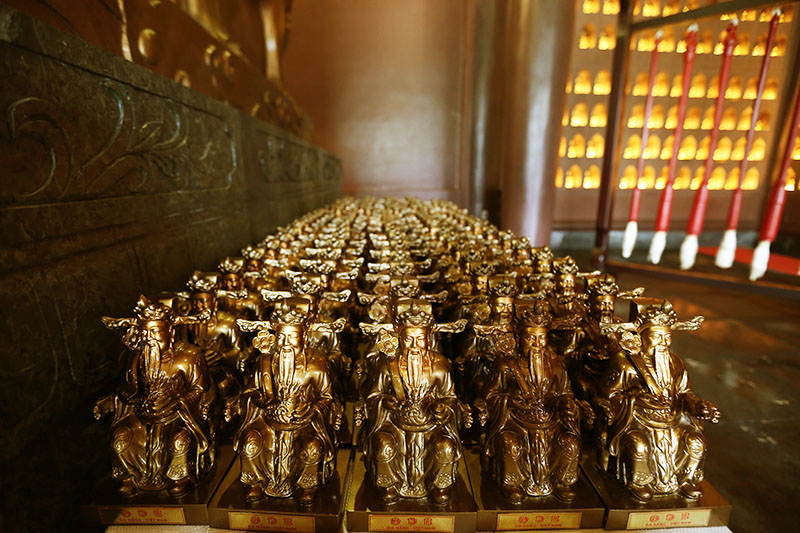 Note: Always pray to Than Tai with sincerity
Asking for to get more or less fortune depends on the devotion of the host, the merit and the fortunes of the host. Absolutely, it is forbidden to ask Than Tai perfunctorily, especially, if there is no sincere to ask for fortune. Anyone who wants to worship Than Tai must sincerely pray to Than Tai Statue to have the spirit, otherwise it is just like a normal statue.
Nui Than Tai Hot Springs Park wishes you all the best!