A land, a place name, a famous scenic will not random become attractive destinations without the nurturing, a cherished and enthusiasm of the hands, talented brain and the favor from nature, heaven and earth, living beings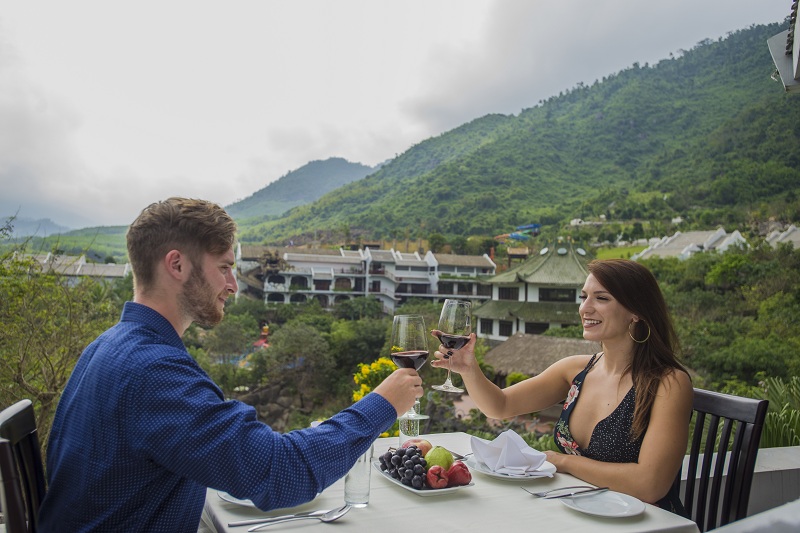 Ebisu Hotel seems to be lucky to get all those elites. Located in Nui Than Tai hot spring Park, is covered by majestic forests and cool murmuring streams. "Ebisu" means God of wealth in Japanese, is symbolized for lucky that it was granted, and it will customer a lucky fortune to visit and vacation at this place.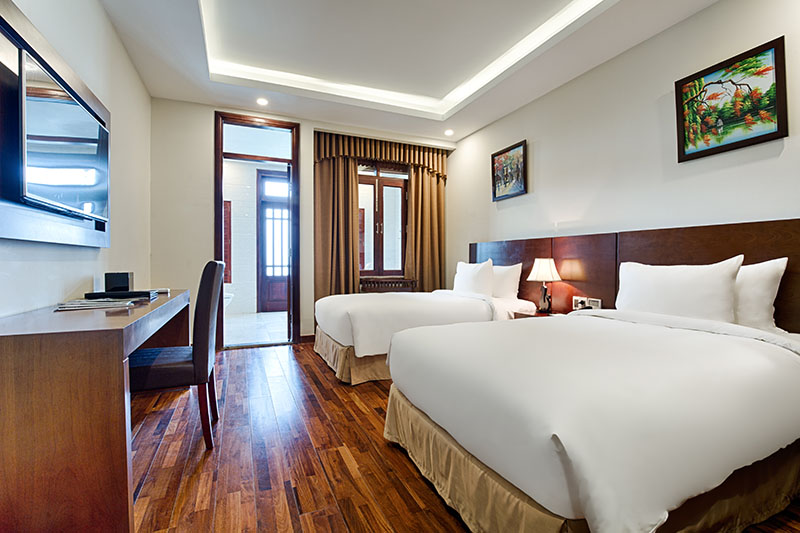 Ebisu hotel became most different because the bath room system with a perfect combination between modernity and elegance. Hot water is led directly into the monolithic tub in each room.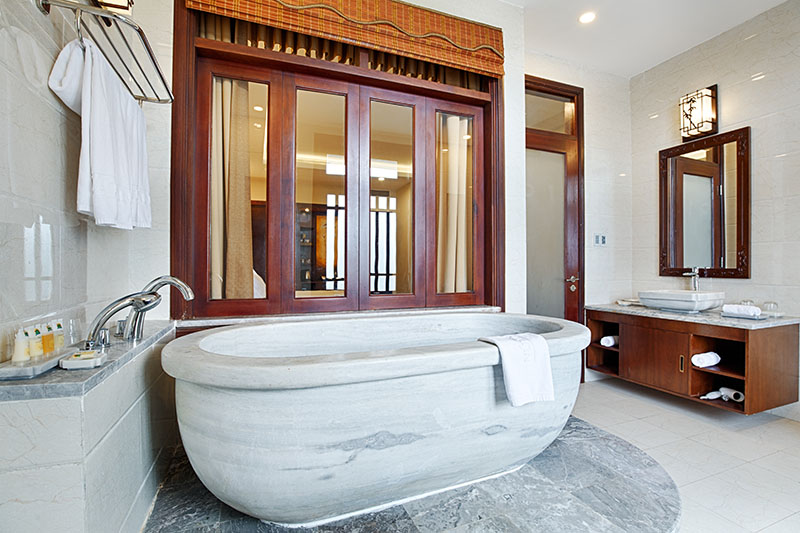 From here, visitors can directly enjoy the onsen bath in your room. Try yourself a moment of relaxation, immersed in steaming hot water, just sipping aromatic wine, just enjoy your favorite program on TV even in the bathroom or watching the stunning mountain landscape you will put out all worries, concern with endless treadmill of life to "talk" comfortable with your soul.

THE PERFECT COMBINATION BETWEEN ANCIENT AND MODERN FEATURES

Ebisu Hotel, a hotel with 4-star standards and designed by getting inspiration from Hoi An ancient town, brings you a feeling of closeness, gentle and relaxed, situated on a hillside slope with beautiful views, can see vast mountainous forests.
With 92 rooms including classes: Superior, Deluxe, Senior Deluxe and Suite and modern Onsen bath systems baths in each room, Ebisu hotel will bring you a different relaxed period.
Coming and feeling the distinct relax style and little silence when immersing in the nature, the earth and sky with moments of relaxation with a wonderful hot spring!
Warmly welcome visitor!!!